Meet Susi Lodola
Cognitive Behaviour Therapist/Counselling Psychotherapist in Dublin, Ireland
I help my clients explore and understand what they are experiencing and how it is impacting their emotional, physical and mental wellbeing. During therapy, I will help them to develop the skills and behaviours to find a way to cope with their life challenges and find their direction in their life.
My extensive studies in psychology, psychotherapy and Cognitive Behaviour Therapy (CBT) enable me to approach each client holistically and tailor the counselling approach to their individual needs and circumstances. I apply an integrative approach to therapy that acknowledges the unique nature of the individual and use different elements of specific psychological therapies to meet their specific needs.
I am a fully accredited member of the Irish Association for Counselling and Psychotherapy (IACP)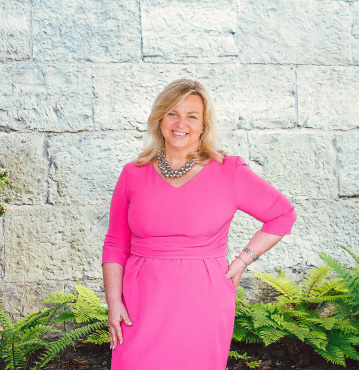 My approach
I create a safe and non-judgemental environment in line with the ethics and standards of the Irish Association of Counselling and Psychotherapy (IACP). My treatment style is very collaborative and I work with my clients to help them get the most out of therapy. I draw on Cognitive Behaviour Therapy, Person Cantered Therapy and Solution Focused Therapy which enables me to tailor make therapy to my client's specific needs, which will allow them to make lasting, significant change in their lives.
I take great pride in the progress and success of my clients, and look forward to helping you!
Individual client approach

Safe and non-judgemental environment

Cognitive Behaviour Therapy, Person Cantered Therapy and Solution Focused Therapy
Background & Education
I hold a Higher Diploma in Psychology (level 8) and a BA (hons) in Linguistics, from UCD, a BA in Integrative Counselling & Psychotherapy from IICP College (Dublin), a Professional Certificate in Cognitive Behaviour Therapy and a Professional Certificate in Child and Adolescent Counselling. I am currently in my final year of an MSc in Cognitive Behaviour Therapy & Motivational Interviewing from WIT as I continuously update my skills in light of expanding knowledge about human development and change. It is important to me to keep abreast of relevant research findings into the processes and outcomes of counselling.
During my training I worked with a broad range of clients including adults, children and teens on a wide range of issues. I also worked with AWARE as a volunteer from 2012 until 2016 as a supporter for the Life Skills Online Program. This programme used Cognitive Behaviour Therapy to help people with depression and anxiety.
QUALIFICATIONS AND PROFESSIONAL MEMBERSHIPS
Qualifications
Hdip Psychology (level 8)

BA Integrative Counselling & Psychotherapy

Diploma in Integrative Counselling & Psychotherapy

Professional Certificate in Cognitive Behaviour Therapy

Professional Certificate in Child and Adolescent Counselling

MSc Cognitive Behaviour Therapy & Motivational Interviewing (completed 2019)

Practitioners Certificate in the application of Mindfulness
Professional Memberships
Graduate member of the Psychological Society of Ireland

Member of the British Psychological Society

Fully accredited member of the Irish Association for Counselling and Psychotherapy (IACP)